AgeWell Global and Henry Street Settlement Awarded Prestigious Grant to Launch Pilot on NYC's Lower Eastside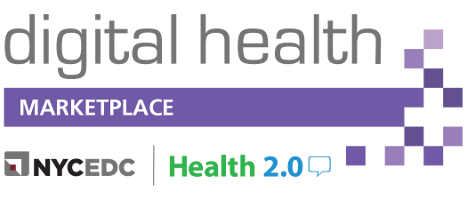 New York, NY – February 17, 2016 --
AgeWell Global and Henry Street Settlement have been awarded a $50,000 grant
from the 
Digital Health Marketplace
, formerly
Pilot Health Tech NYC
, to provide senior peer companions and mobile health screening to chronically ill, isolated seniors. Expected benefits include reduced isolation, improved well-being, reduced hospitalizations and emergency room visits, and increased preventative healthcare utilization.
After a highly competitive screening process, the Digital Health Marketplace, a partnership between New York City Economic Development Corporation (NYCEDC) and Health 2.0, announced $1 million in grants to fund the adoption of innovative healthcare technologies in New York. AgeWell Global and Henry Street Settlement are among 11 award-winning innovator/provider pairs.
"We are honored to have been chosen by the Digital Health Marketplace and their panel of experts for this award, and are excited to work with the outstanding team at Henry Street Settlement," said Mitch Besser, AgeWell founder and CEO. "The City of New York is a hotbed for healthcare information technology and entrepreneurial activity, and we look forward to becoming a part of it."
AgeWell and Henry Street will conduct the pilot on NYC's lower eastside in Henry Street's Naturally Occurring Retirement Community (NORC) program in Vladeck Houses, a NYC Public Housing Development. They will employ able senior companions, called AgeWells, to conduct home visits to chronically-ill, isolated seniors. AgeWells will not only provide social engagement, but also conduct a smartphone-based health screening survey.
The proprietary health screening tool was developed in South Africa and revised by the AgeWell Medical Advisory Committee of New York-based, academic gerontologists. Screening responses trigger algorithms that drive referrals to social service and medical professionals. These referrals help improve health outcomes; reduce preventable hospitalizations and emergency room visits; drive down medical costs; and increase preventative healthcare utilization.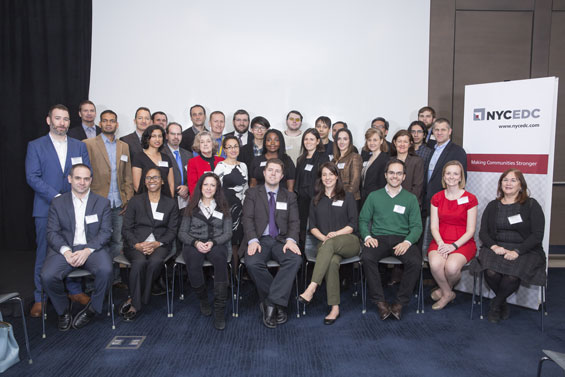 About AgeWell Global
AgeWell Global is a new model of elder care that integrates best practices of several care coordination models: employing able older people as peer companions to chronically ill, isolated seniors; providing social engagement through home visits; and deploying a mobile health screening tool to identify and address evolving health and social problems before they escalate.
The AgeWell model has evolved from mothers2mothers' (m2m) successful education and support program for women and mothers living with HIV. Launched in South Africa in 2001; m2m scaled across eastern and southern Africa to reach 20% of the world's HIV positive pregnant mothers. AgeWell has embraced this successful peer-to-peer model to address the needs of an aging population. (
www.m2m.org
) Piloted in two communities in Cape Town, South Africa in 2014, the AgeWell model achieved a 
50% increase
 in well-being scores amongst participants within the first month of service and a 
95% reduction
 in signs of depression, improvements that were sustained for the pilot's duration.
About Henry Street
Henry Street Settlement opens doors of opportunity to enrich lives and enhance human progress for Lower East Side residents and other New Yorkers through social services, arts and health care programs. Founded in 1893 by public health and social work pioneer Lillian Wald, Henry Street today serves 60,000 New Yorkers from 17 program sites on the Lower East Side. Programs are offered in four broad areas:
Health and Wellness
(primary and mental health care, and senior services);
Education and Employment
(day care, after-school and teen programs; job training and placement);
Transitional and Supportive Housing
(shelter for families, domestic violence survivors, and single adults);
Performing and Visual Arts
(professional performances, artist residencies, arts-in-education, and instruction in dance, music, art and theater). Henry Street Settlement has pioneered community-based approaches to promoting the health and well being of imperiled families. Distinguished by a profound connection to its neighbors, a willingness to address new problems with swift and innovative solutions, and a strong record of accomplishment, Henry Street Settlement challenges the effects of urban poverty by helping families achieve better lives for themselves and their children.
Media Contact

Jack Downey; AgeWell Global;
jack.downey@agewellglobal.com
Media